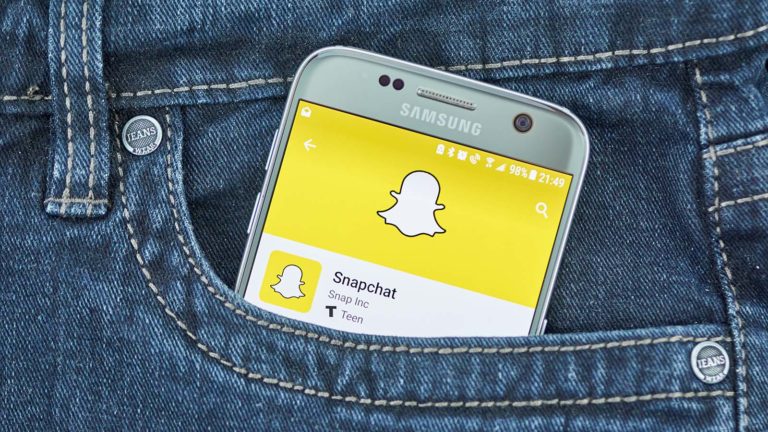 Source: dennizn / Shutterstock.com
SNAP (NYSE:SNAP[1]) stock caught investors, analysts and the stock markets off-guard when it pre-announced weakness ahead.
In its SEC filing[2], the company warned markets that it expects a shortfall in its second-quarter results. Revenue and EBITDA are drastically lower than the guidance issued just a month ago. SNAP stock plunged after the lowered outlook.
SNAP reviewed the macroeconomic environment. It underestimated the economic deterioration faster than previously anticipated.
We remain excited about the long-term opportunity to grow our business. Our community continues to grow, and we continue to see strong engagement across Snapchat, the company said in a statement.
The company tried but failed to spin an optimistic message, but Snapchat did not mention the real reason behind the shortfall: TikTok.
Pressures From TikTok and SNAP Stock
TikTok attracts Snaps key demographic and has high user engagement on its platform. It is luring the younger, more valuable user base. Similarly, Alphabets (NASDAQ:GOOGL[3]) YouTube and Meta Platforms (NASDAQ:FB) Instagram and Facebook are also struggling.
Twitter (NASDAQ:TWTR[4]) will also lose more users to TikTok in the coming months.Twitters only hope is a buyout from Elon Musk. Still, at a comparable market capitalization, investors have few reasons to consider SNAP after its plunge.
Social networking companies have few strategic options to win back users. They can only copy their competitor, hoping that users will stay on their platform instead of defecting. YouTube introduced Shorts. Those videos are less than a minute, much like TikTok videos.
Instagram Reels tried to mimic TikTok, too. SNAP has yet to prove that its Shared Stories will help reverse the user-base decline.
Real Macroeconomic Pressures
Companies have higher input costs that they are passing on to consumers. Yet if consumers prioritize their spending on essential goods amid higher inflation, companies have lower profits.
Companies may cut their operating costs to sustain positive margins, which often means cutting advertising budgets. SNAP is among the social networking companies whose revenues may fall as a result. Investors seeking value in SNAP stock should think twice. Markets priced in the weak prospects but they have yet to account for further disappointments.
SNAPs warning forces savvy investors to think deeper. Investors need to look at the inflationary environment monthly. Although experts are speculating that inflation has peaked, interest rates are still rising.
The Federal Reserve plans to increase rates by 50 basis points in June and in July.
Technology stocks already dropped to reset stock valuations lower. SNAP investors should look for clues that corporations will resume advertising spending. When that happens, Snapchats earnings prospects will improve.
SNAP Has Some Value From Here
SNAP only appears to have better value from here because its share price is relatively lower. The social media advertising industry is in the early phases of a slowdown. Until bigger names like Facebook and Google report user growth, SNAP stock is not a buy.
On the date of publication, Chris Lau did not have (either directly or indirectly) any positions in the securities mentioned in this article. The opinions expressed in this article are those of the writer, subject to the InvestorPlace.com Publishing Guidelines[5].